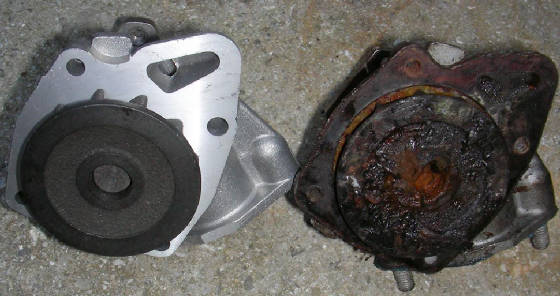 A while back, when I was chasing around a cooling problem, I decided it was time to take nothing as granted. From my "special reserve" of parts, I pulled down my one and only genuine Scorpion/Monte water pump. From the Scorpion, I pulled what turned out to be the grossest looking water pump I'd ever seen.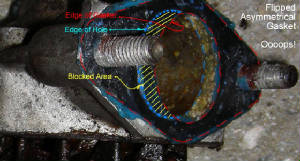 Worse perhaps because, it was actually a Lancia Beta pump with a shorter 14 mm impeller …AND the previous owner (or his mechanic) had flipped the pump outlet pipe gasket, perhaps not realizing it was asymmetrical, which partially blocked the water passage.
Below are comparison photos showing the Beta water pump (good for a Beta, so-so for a Scorp) and the correct pump for a Scorpion/Montecarlo with 16mm deep impeller.
John O.
Photos