JANUARY 2007 DC-FIATS PIZZA MEETING
I've been shooting mosaic style panoramas since the day I bought my first SLR. The advantage of 35mm mosaic style panoramas over those commonly done with 35mm that crop in camera is that there is much higher resolution as each "tile" is it's own 35mm frame. I've continued this method with my digital photography, achieving similar results.

With the addition of Adobe PhotoShop to my editing routine (CS3), I'm now more able to smoothly blend the individual frames together into one continuous image and also remove or adjust things in a way I could never have in the darkroom except with great effort. Some images are composites of as many as seven or eight separate images or as few as two or even one in which elements from two or more shots of the same subjects are combined to create an idealized version. It's pretty common for me to remove road signs, light poles, or whatever I have to, to get the best possible composition. If you see me in a photo, odds are good I used some digital magic to get me there.

Enjoy.

John O.
NOVEMBER 2009 DC-FIATS - CAP'T JOHN'S CRAB RUN
SEPTEMBER 2009 IAP CUSTOMER APPRECIATION DAY
SEPTEMBER 2008 CINQUECENTO GET TOGETHER
SEPTEMBER 2008 DC-FIATS - CIVIL WAR RUN
OCTOBER 2007 ROCKVILLE ANTIQUE CAR SHOW
AUGUST 2007 VIRGINIA DRIVE
NOVEMBER 2006 DC-FIATS - CAP'T JOHN'S CRAB RUN
NOVEMBER 2006 DC-FIATS - CAP'T JOHN'S CRAB RUN
OCTOBER 2006 ROCKVILLE ANTIQUE CAR SHOW
MAY 2006 DRIVEWAY WRENCHING DAY
OCTOBER 2006 DC-FIATS FALL CATOCTIN RUN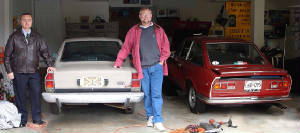 OCT 2006 124 COUPE SALE TO CHRIS FUMAGALLI
SEPT 2006 DC-FIATS CHESAPEAKE BOAT CRUISE
SEPT 2006 DC-FIATS CHESAPEAKE BOAT CRUISE
JULY 2006 DC-FIATS SUMMER ROAD RUN
JAN 2006 DC-FIATS PIZZA MEETING
JAN 2006 DC-FIATS PIZZA MEETING
JAN 2006 DC-FIATS PIZZA MEETING
MAY 2005 CARLISLE IMPORT CAR SHOW
FALL 2004 ROCKVILLE ANTIQUE CAR SHOW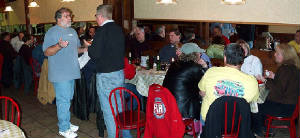 JAN 2005 DC-FIATS PIZZA MEETING

AUGUST 2004 DC-FIATS SUMMER ROAD RUN

MAY 2004 CARLISLE IMPORT CAR SHOW

MAY 2004 CARLISLE IMPORT CAR SHOW

APRIL 2004 - ALL ITALIAN CAR RALLY DC-FIATS SPIN-OFF TOUR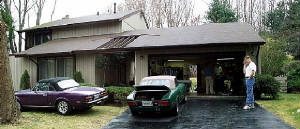 MARCH 2002 DC-FIATS PROGRESSIVE GARAGE TOUR/BRUNCH

SPRING 2003 CAMPLESE'S

SUMMER 1994 FFO