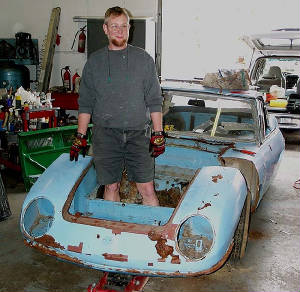 I'm still working on this page, but you get the idea: cars don't survive me and you'll never have to bitch me out as the cheap-ass "previous owner" who made your life sooooo difficult with all the poorly executed "improvements" and cobbled together repairs. If a car hangs around long enough I'll even demean it with some Christmas decoration.
Wanna see what it looks like when someone welds the nose back on?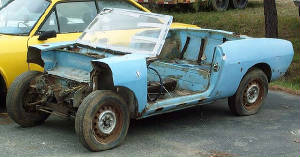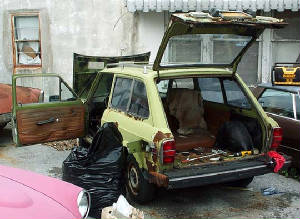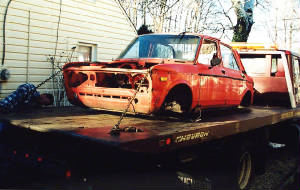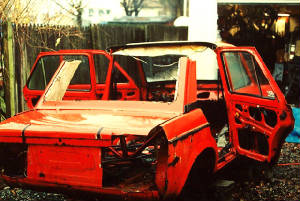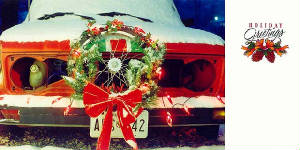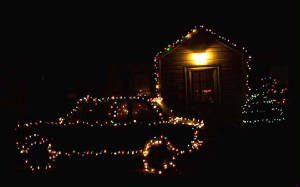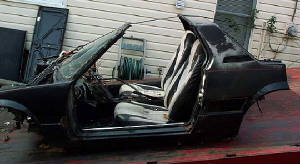 Click on the image at RIGHT to see how
you get the rear window out of an X1/9!
Updated 26 May 2005